National Gugak Center
As the national musical institute established to inherit and develop traditional music and dance, it works on various activities such as Korean music performances, studies, promotion projects, etc. It comprises four art companies: a classical music company; dance company; folk music company; and creative music company. Facilities include performance halls such as Yeakdang, Umyeondang, Pungnyusarangbang, Yeonhuimadang, etc. and Gugak museum and Gugak Training Center.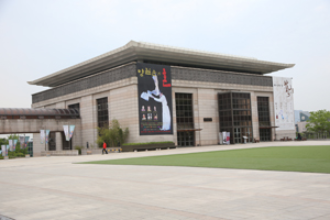 Yangjaecheon Stream & Lovers' Street
An attraction that gives romance and peace of mind with beautiful nature along the waters of Yangjaecheon Stream, wine bars, and cafes. The atmospheric wine bars and open-air cafes with unique terraces are popular among lovers and families.